THE WOOD-PAKER™ BAGGER
A firewood conveyor bagging system.
THE BAGGER
The Bagger is a specialized heavily constructed conveyor system for the fire wood packing industry.  Using a horizontal load mesh bag.
It is 8′ in length (though that can be customized) and has adjustable speed control to accommodate your operation.
This simple video shows the machine operation of THE BAGGER by B & B Manufacturing.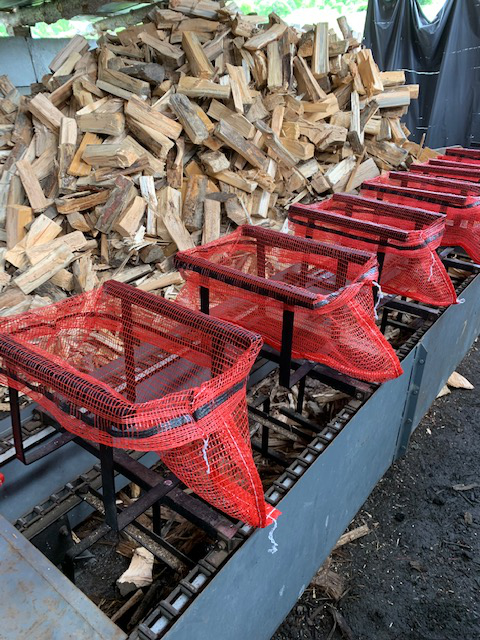 ~ SPECIAL ~
Get your Bagger Starter Kit  – Single table top loading rack for packing firewood.
Includes 1 Rack and 500 Bags.