Sure-Lite Fire Starters by B&B Mfg.
Our Fire Starter Sticks:
EASILY LIT WITH A MATCH – burns in moderate wind or light rain.
CONVENIENT TO USE – stores easily in home, car, garage, or warehouse.
ECONOMICAL – twice the value of liquid lighters.
NON-EXPLOSIVE – no flare ups.
SAFE– no chemical fumes.
CLEAN – no black hands from paper print, no spills
NON-TOXIC – odorless when burned; tasteless in foods.
ALL NATURAL – Nothing but wood and wax.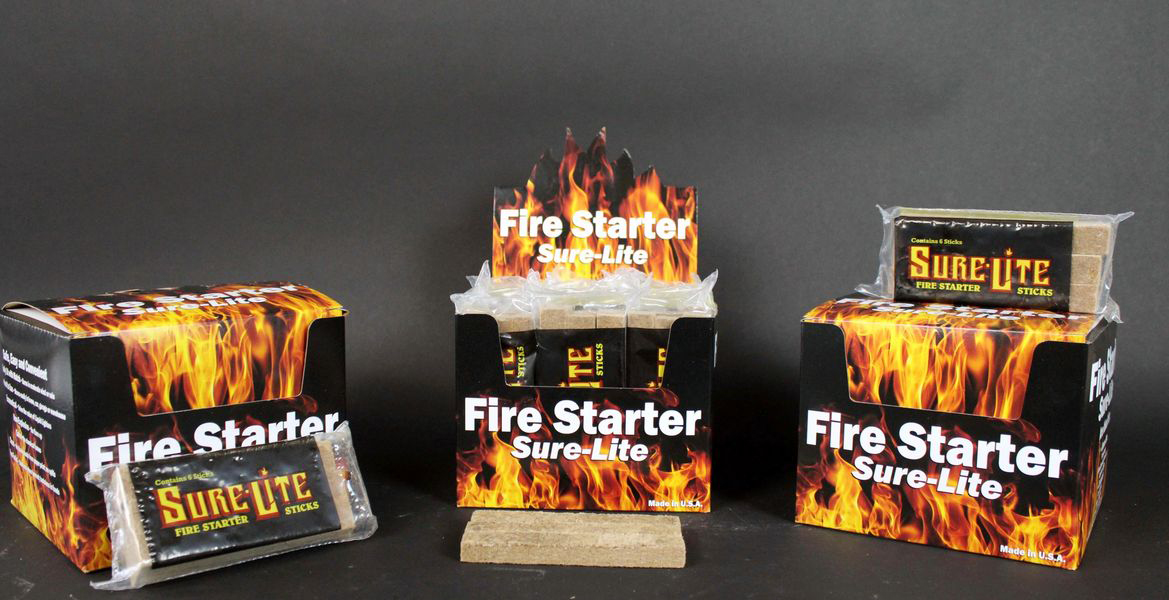 Sure-Lite Fire Starter Products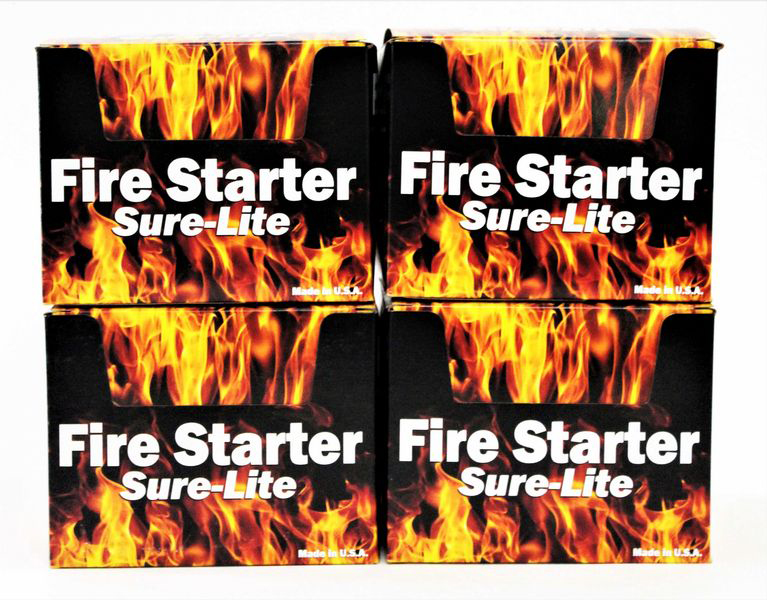 Master Case
Master case holds 4 Display boxes
for easier shipping and in house inventory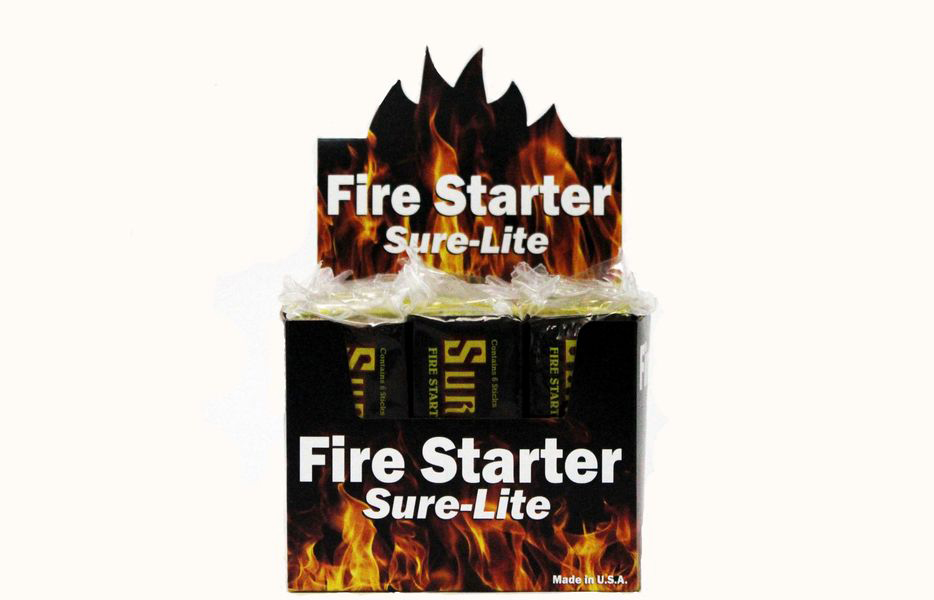 Display Box
Display Box is 7″ X 7″
for easy display on your counters/shelves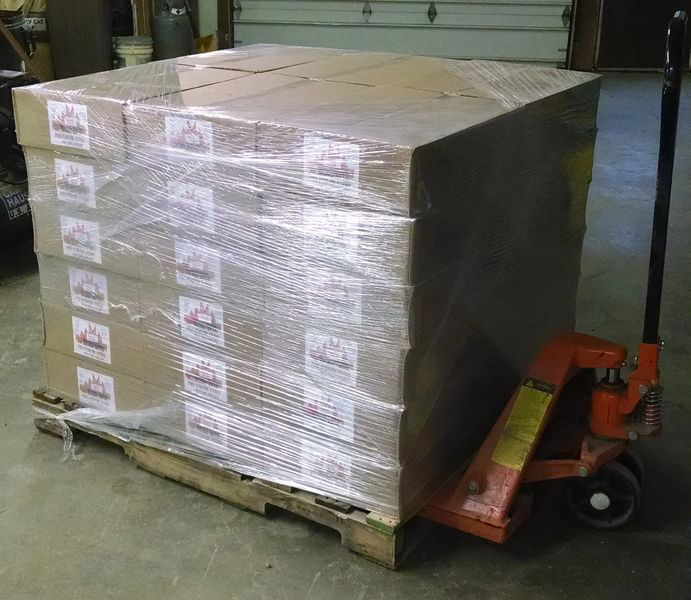 Shipping Pallets
We ship UPS and
Over Road Trucking for larger orders
We can handle any size orders